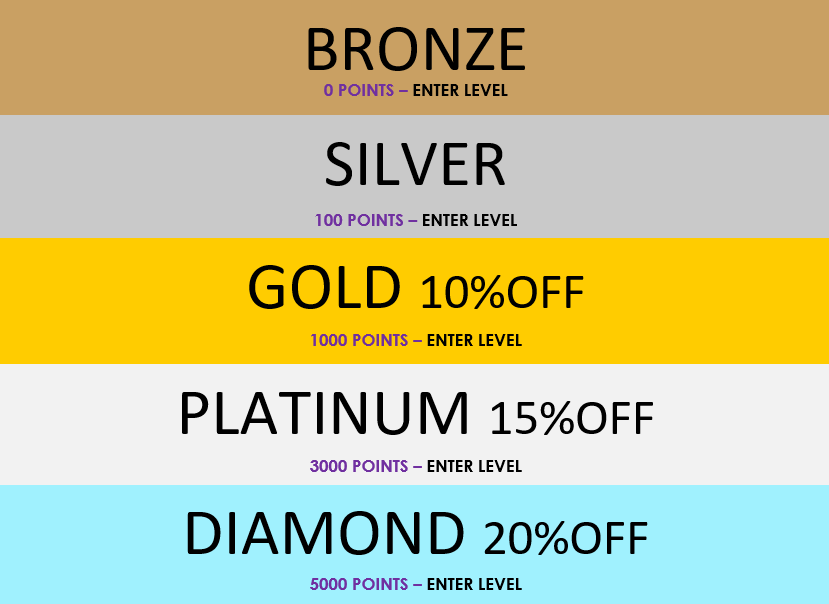 1 Point / $1 Spent
Within each tier will be different promotions or gifts once you reach a certain amount of points.
Start earning points with every shop!
HOW TO SIGN UP
Step 1: Head to our website www.seedsoflife.com.au 
Step 2: In the top right hand corner of your screen, click on the icon of the person.
Step 3: If you already have an account with us, simply log in. If not, select 'create account', and fill out the details.
Step 4: Now that you're logged in, select the purple button on the left of your screen that says 'check rewards'.
You will now be able to view your tier, how many points you have, current rewards available and how to earn more points.
Step 5: Now simply place your order as usual, and you will start earning points!
(Please note, you MUST be logged in to your account receive points on your orders).
HOW TO REDEEM POINTS
Step 1: Log in to your account in the top right hand corner.
Step 2: Add all products to your cart FIRST before adding your reward.
Step 3: Select the 'check rewards' button on the left of your screen, and check which rewards are valid to you. Your points will be shown at the top of your screen.
Step 4: Select which reward you would like to use on your order (you can only use one reward per order).
Let's say you would like to redeem your free Choc Chip Cookie on your order for 50 points. You will have to add the Choc Chip Cookie to your cart first, and then select the reward and click 'redeem'.
If you are redeeming a percentage off, you will just have to select 'redeem' after your cart is full.
*Rewards are subject to change at any time